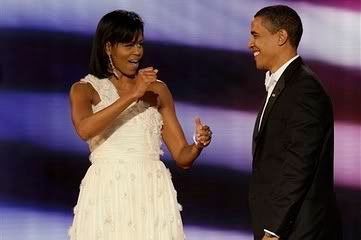 Michelle Obama chose a white gown designed by Taiwan born, Manhattan based designer Jason Wu. I thought the color looked great on her. . .and I love that she chose something one shoulder. Past that, I hate to have to say that I am disappointed in Michelle's Inaugural Ball Gown choice. 
I think that there are other one shoulder gowns that might have been more flattering. . .and the flower looking details aren't my favorite either. Don't get me wrong. . .I think Michelle is beautiful. . .but I just think SO many other styles could have been better. 
I do have to give Michelle A LOT of credit for continuously choosing lesser known designers. . .I respect her for not going the easy route with big name, high fashion labels.
Bottom line . . . I'm disappointed in the choice, however, as long as Michelle feels beautiful, thats what matters the most. 
And what did my readers think that Michelle should have worn???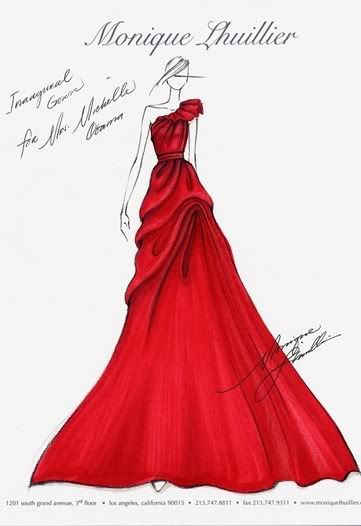 The Monique Lhuillier gown was the favorite among my readers. . .I have to agree that it would have been a better choice!