I spent the holidays in Washington, DC visiting my boyfriend and his family. Saturday my boyfriend and I went to Old Town Alexandria, just outside of DC for the day. I fell in love.

Old Town Alexandria has an abundance of charm, culture and places to explore! King Street, the main street in Alexandria starts at the Potomac River Waterfront, and goes inward toward downtown Alexandria. Along King Street you can find unique boutiques, antique stores, restaurants, salons. . .and strangely enough. . .several wig stores! Above the store fronts are gorgeous condos and town homes for Old Town residents.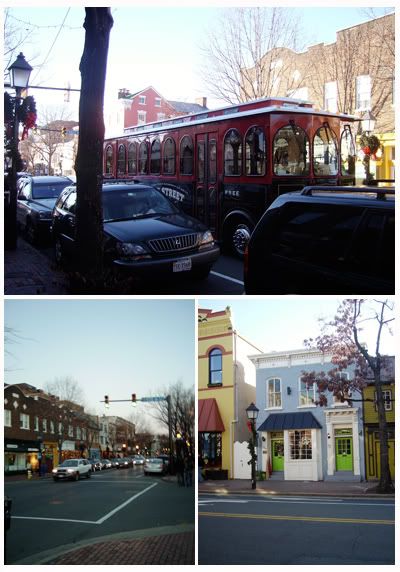 We went for the day. . .but Alexandria is the PERFECT place for a weekend away! There is SO much to do, that one day just isn't enough. Wake up and have breakfast on the waterfront, explore King Street and catch a movie. Try taking the free trolley around to see more, or ride around in a horse drawn carriage ride!
While we didn't have the time to do that, I DID find a 2 GREAT boutiques you have to stop by!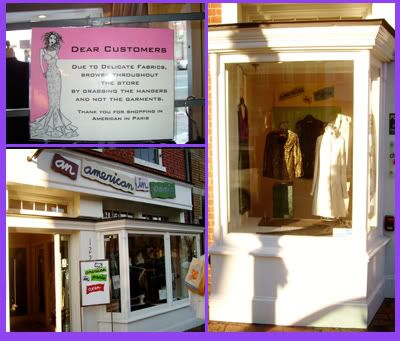 The first one is
An American in Paris
. Owner Joelle Solimano moved to Alexandria from the South of France 15 years ago, and opened her store 10 years ago. It is truly a unique find. Joelle spoke with me for a while about her fashion sense, how she selects pieces for her store, and some her favorite pieces. Look for more on An American in Paris tomorrow!
After leaving An American in Paris we continued up King Street and found a charming little family owned Italian restaurant called
Pines of Florence
. It was real, home style Italian food! I love small, family owned places. They have so much charm, and are usually better than chain restaurants! I had the Chicken Francese, and my boyfriend had the Eggplant Parm. . .both were amazing! Be sure to save room for a Cannoli!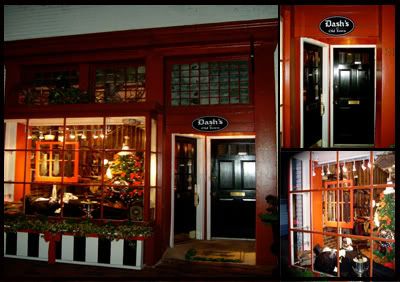 On the way back to the car, we stumbled across a Gentleman's boutique called
Dash's
. Owned by Victor Dash, Dash's is truly a unique find. It is not often you find such a captivating men's boutique. Dash's carries mostly Italian made suits, ties, cashmere sweaters, coats and scarves! It reminded me of an old English boutique, and the window display is captivating. I learned quite a bit from Mr. Dash as well, so check back to see pictures and read more!
I can't wait to go back and explore more of Alexandria! I know I have a lot of DC readers. . .so if you have a favorite spot in Alexandria leave a comment about it so others can visit it!