It is well known that my all time favorite designer is
Christian Louboutin
, with his perfectly sculpted heels finished with a signature red sole. My love affair began five years ago, on a trip to Paris, where I spent several weeks canvassing the city for Louboutin's allusive flagship store. Located on a tiny side street in the 7th arrondissement, the modestly sized store offers a large selection of Louboutin's finest creations. 
Christian Louboutin Flagship Store: 19 rue Jean-Jacques Rousseau, 75001 Paris 
Several years earlier I had already developed a love affair with another Parisian native, Ladurée. Since it's beginning in 1862, Ladurée has grown from a small bakery, to a tea salon, and finally into the prestigious restaurant and tea salon that it is today. In addition to a bustling location on the Champs-Elysées, Ladurée has 7 other locations across Paris, London, Switzerland and Tokyo. Most know Ladurée for their delectible pastries, most notably, the macaroon.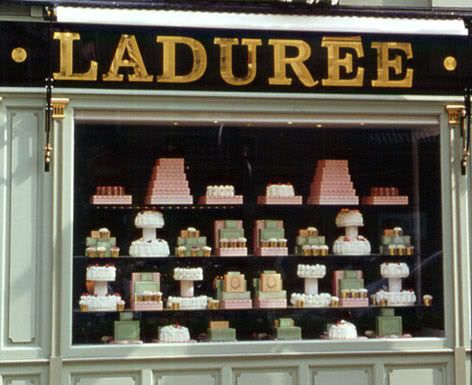 Now, these two Parisian powerhouses have joined forces to create a limited addition box collection of macaroons, designed by Christian Louboutin. Inside the boxes, pastry chef Philippe Andrieu offers up a macaroon with Mediterranean flavors of fig and date. The macaroon top is black, and the bottom is, of course, red. . .just like Louboutin's coveted high heels.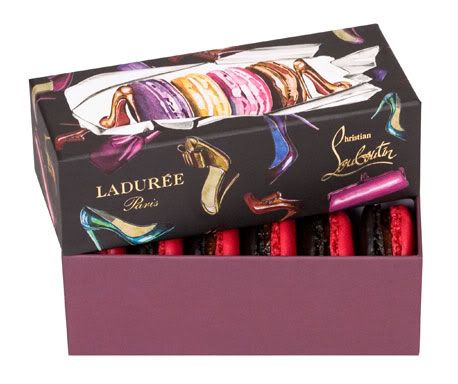 Available from September 11, collect all three designs and sizes. Starting at 
£9.80
 for a box of six. Oh, and don't forget to pick one up for me!