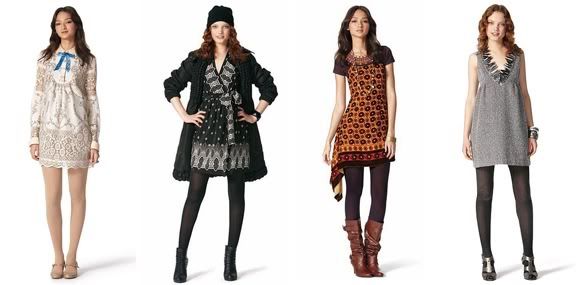 Tomorrow marks the launch of Anna Sui's newest Gossip Girl-inspired line in collaboration with
Target
. In total there are 19 looks in the collection - all inspired by one of the four leading ladies in Gossip Girl: Blair, Serena, Jenny and Vanessa.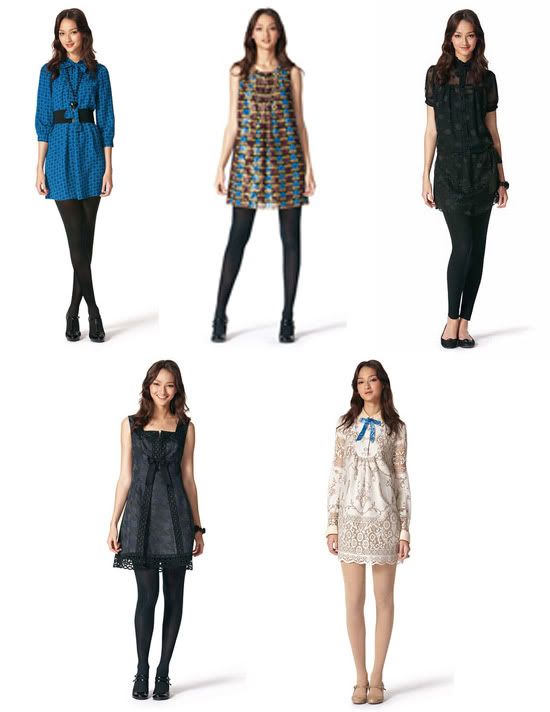 The daughter of a successful fashion designer, Blair Waldorf is a classic Upper East Sider. She is a romantic at heart and idealizes classic women such as Audrey Hepburn. She always steps out in style, in a well planned out, perfectly pressed ensemble. Emulate her style with classic, romantic pieces in luxurious fabrics.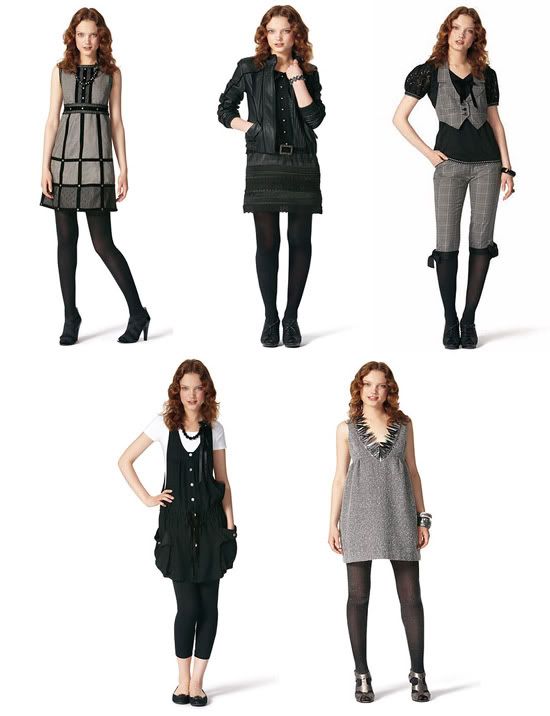 Serena van der Woodsen is the girl who's effortless style leaves her looking fashionable, undeniably sexy, yet still understated. Contrary to Blair's perfectly planned outfits, Serena looks as if she puts very little thought into her clothing, yet still manages to look fabulous at all times. Capture her style with eclectic pieces that are mixed with some classic elements.
Young Jenny Humphrey is an aspiring fashion designer, who, unlike Blair and Serena, must use creativity, instead of money when dressing. Although Jenny is still coming into her own, she mixes young, girls pieces with contrasting rough clothing to give her look a rocker edge. Follow in her footsteps with flowing dresses, paired with leather boots are a leather jacket.

Vanessa Abrams finds herself un-willingly thrown into the lives of the others. Friends with Dan Humphry (Jennys brother and Serena's ex-boyfriend), Vanessa is an aspiring artist who has her own unique style. Fashion is probably not at the top of Vanessa's list of importance, so she tends to stick with earth tones and mixing feminine pieces with casual menswear.
This launch comes just in time for the season premier of season 3 of Gossip Girl; which is Monday, September 14 at 8/9c. I know many of you are anxiously awaiting the premier, and to see what happens now that Blair and Serena have finally graduated.
If you are like me, you may be hesitant to watch a TV show that is based around New York's teenage prep-school kids. However, I highly recommend you pick up Season 1; chances are you will find yourself addicted by the end of scene 1. Gossip Girl is also an excellent source of fashion eye candy, and four very diverse styles.