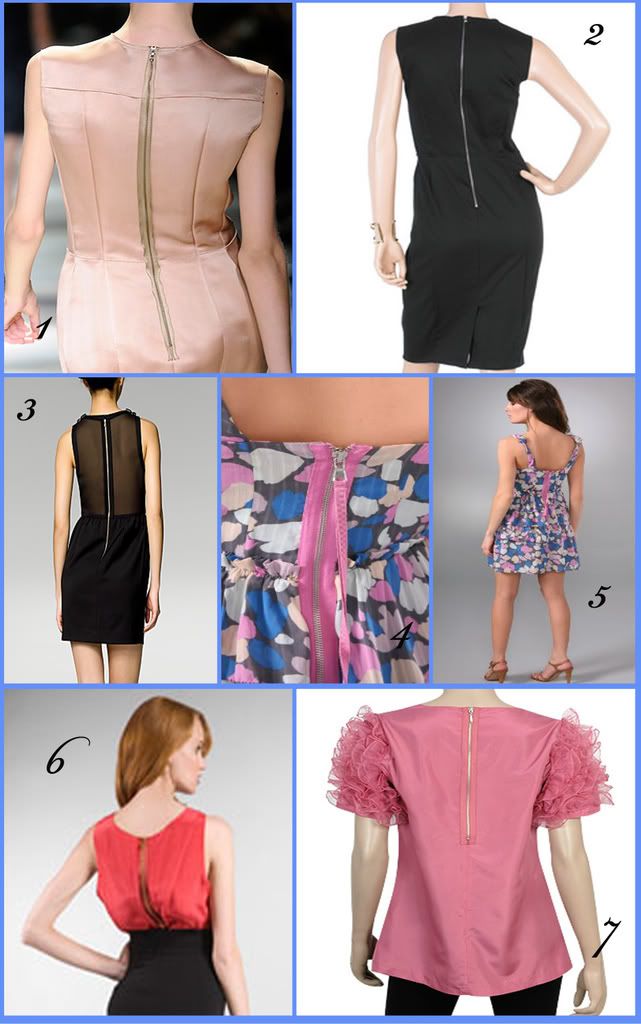 1. Lanvin Spring 2009 2.
D&G
3.
Phillip Lim
4&5.
Marc by Marc Jacobs
6.
Rory Beca
7.
Forever21
As stated in my 9 Trend for 2009, no more hidden zippers; now zippers are used as a decorative detail. From exposed, to contrasting fabric trim, zippers will be a focal point for the back of shirts as well as dresses. I LOVE this trend; I'm typically a fan of anything that draws interest to the back of clothing. Be careful not to over-do the look by no over accessorizing or pairing a zipper back top with a pencil skirt with back detailing as well!

GET THE LOOK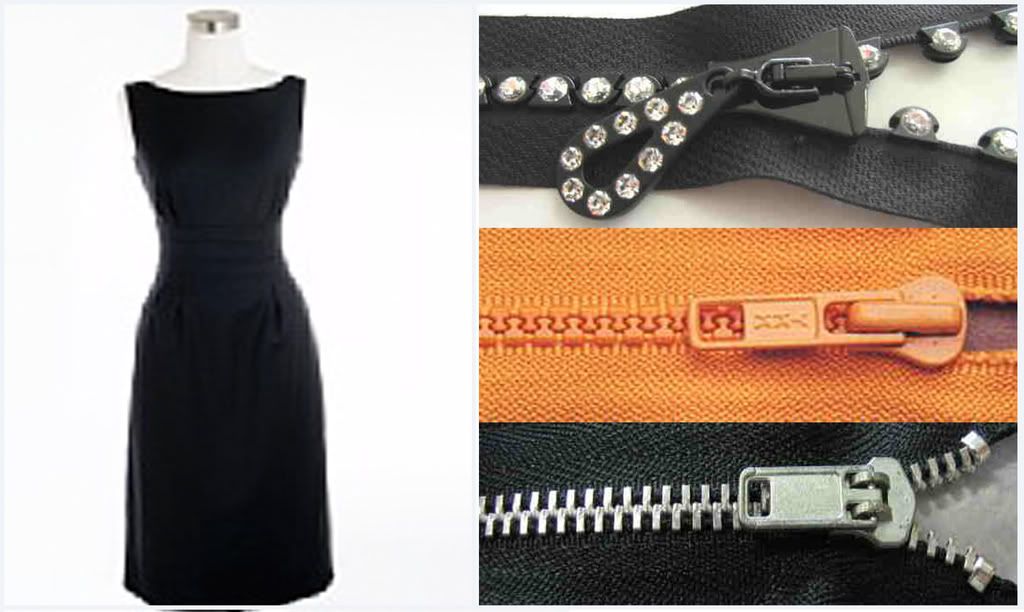 Dress:
JCREW
Zippers:
Swarovski, Orange, Aluminum
This trend is an easy one to copy on a budget! Go through your closet, what items do you have that might look good with an exposed or decorative zipper? Measure the length of the existing zipper and go to your local craft store and find a zipper that is the same length in a contrasting color or that has other decorative touches. If you can't sew, take the zipper and item to your tailor and have them rip out the existing zipper and replace it with your new zipper, sewing it so that the ribbon is on the OUTSIDE instead of hidden on the inside!

VOILA - a totally custom made, one-of-a-kind look! You can find zippers for $10-$20, and the cost of tailoring should run about the same. New look for just $40!